ComPac is an out of the box set of tools than can be integrated into your Domino environment to achieve 21 CFR part 11 compliance.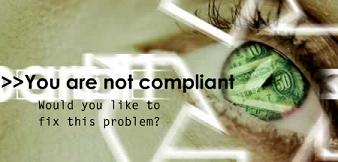 It's all about the audit trails!
Lotus Notes and Domino offers an ideal platform for RAD application development in a regulated environment. By leveraging the security and digital signature features native to the platform, an application can be designed to meet many of the conditions of part 11.
Atlant Systems' ComPac software can be easily integrated into any Notes application, both existing and future development, to achieve complete compliance with FDA guidelines.
ComPac module features:
Part 11 compliant field level auditing
Digital Signature
Subsequent authentication
Access/security logging
Rules and configuration setup
Web Authentication
Captures reason for change
ComPac software from Atlant Systems is the only complete 21 CFR part 11 solution for Lotus Notes and Domino. Atlant Systems also offers full consulting services for system validation and compliance readiness.
Features and Benefits
ComPac provides a fully human readable audit trail at the field level for each document in the system. Utilizing Atlant Systems Snapshot technology,
The ComPac authentication module meets the guidelines set forth by the FDA for subsequent saving or signing of records in both a new session and in a continuous session.
Access to an application can be logged using the ComPac tool set. When a user enters the database, the event is captured, the termination of that session is also captured and a log is written with the length of time of each session.
The GxP ComPac access control module creates a full audit trail regarding the document, showing the access changes, the previous levels and/or roles and subsequent changed levels and/or roles.
The system allows the database manager to define fields that require a reason for change.
Download Brochure, Click here