A two-week engagement in which Atlant Systems consultants work with your project team to put you on the right track to implementing a Clinical Trials Management System - CTMS.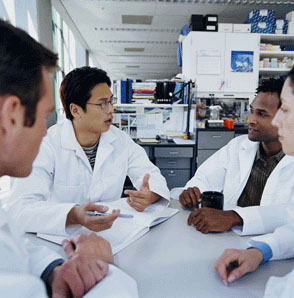 As a life science company grows, so do the number and complexity of its trials. The variety of separate and disconnected Excel spreadsheets and Access databases used by various departments are insufficient, costly to manage, and cannot properly analyze the swelling volume of information.
Current Methods cannot easily answer questions such as:
What sites have been initiated?
Which investigators should be paid?
What is the patient enrollment status?
Which regulatory documents are we missing?
What are the CRA's schedules?
What monitoring reports are due?
Where are we against budget?
There is much more to managing a trial than just collecting data; it's about directing people and reducing administrative costs. A centralized Clinical Trial Management System (CTMS) for the entire trial process reduces costs and increases productivity.
CIOs and Project Managers are now asking:
What functions do I need in a centralized Clinical Trial System?
What should I expect to spend to deploy the system?
What are my resource requirements during and after deployment?
What departments will use the CTMS?
Who needs to be trained?
Should we operate the system in a hosted environment or on an in-house server?
Success -- it's all in the planning
While all life science companies require core management functions, every company has different operational requirements. In many cases, Biotechs and Pharmas know that they need a CTMS but do not understand exactly how it will be used, who needs to share the data and what interrelationships are required.
To help Contract Research Organizations (CROs) and Pharmas understand their environments and determine their needs, Atlant Systems, Inc. has initiated a service called the Planning Study.
With Atlant Systems' guidance, an organization can reach a comprehensive understanding of what it needs and how it will utilize a CTMS.
A Practical approach
The Planning Study is a two-week engagement in which Atlant Systems consultants work with your project team evaluate your business needs and put you on the right track to implementing a Clinical Trial Management System.
Study steps include:
Review current documented or expected processes, workflows, and data sources.
Conduct fact gathering interviews with all functional areas, including project management, finance, regulatory agencies, site management and data management.
Review and demonstrate the standard functions of an electronic CTMS.
Perform a "Gap Analysis" to determine configuration requirements for best practices.
Work with you to prioritize those requirements.
Develop a budget for deployment and on-going operation of the CTMS.
A Clear direction
The Principal deliverable for the Planning Study is the "Final Report --Life Sciences System Planning Engagement for a Clinical Trials Management System." In addition to a Systems Requirements Specification (SRS), which details functional requirements by department and CTMS module, and a review of constraints and additional functions, the report includes a deployment plan and budget, a ROI with potential savings, and an Executive Summary and slide presentation.
Now, management has a clear picture of what is required in a CTMS, a budget and timeframe, and an idea of how it will increase efficiency and reduce costs.