adWATCH-SERVICE extends the adWATCH-PCM offering to include service and repair of existing products. adWATCH-SERVICE assists in managing field resources of repair technicians as well as field inventories. adWATCH-SERVICE manages customer returns for repair and upgrade purposes.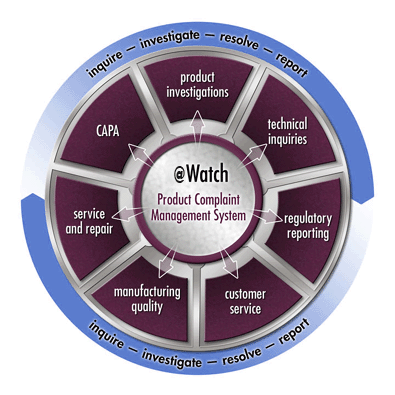 adWATCH-SERVICE supports continuous improvement by creating a comprehensive database of all planned, current and completed service and repair orders, inquiries, corrective action requests, and investigations. This data can be used to establish and measure key processes and to implement global standards.
adWATCH-SERVICE allows remote users to participate in many functions of the system via dial-up, intranet, or extranet. Requests for actions and process notifications appear in the recipient's electronic mail box. Customer Service Technicians can enter data at the reapir site or in the service and repair center site or after hours via a laptop. All changes made to documents remotely can be replicated to the adWATCH-SERVICE database, thus dramatically expanding accuracy and productivity.
Features and Benefits
Receive, review and evaluate service and repair orders from customers, physicians, patients, distributors, and other organizations
Customer on-site -- Perform service and repairs at customer sites including the actions necessary to meet customer service goals
Repair Depot -- Perform service and repairs at repair
Provide for creating "on-site service reports" by customer service technicians
Track all open service and repair orders to ensure timely resolution and action
Track all planned and actual service technician time and repair materials by service and repair order.
Record "Failure Analysis" on parts and products returned from customers.
Provide access to the service and repair management system by all authorized users inside and outside the organization
Archive service and repair documents electronically for rapid search and retrieval
Deliver ad hoc reporting to management for trend evaluation and statistical analysis