Clients discover that they can accelerate their ROI by adjusting business processes to capitalize on the features of a collaborative trial management system.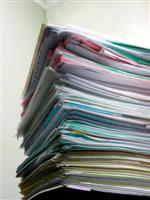 Our clients rely on Atlant Systems, Inc. to help them leverage their investment in Protocol Manager CTMS by highlighting areas where changes to processes and workflow will make the biggest impact on valuable time and resources.
Implementing atProtocol clinical trial management system provides a unique opportunity to rethink and refine the clinical workflow. Atlant Systems' consultants bring extensive experience and a proven methodology, providing a structured framework to document and evaluate all business processes associated with managing clinical trials. Our approach includes:
Offering "best practices" workflow templates based on successful deployments
Mapping process activities to identify bottlenecks and potential stress points
Mapping interrelated processes between the CTMS and supporting systems to determine the broadest impact on data quality and speed
Defining on-line snapshots to track key metrics and monitor potential roadblocks to trial progress
Offering the ability to pilot new processes and role definitions to determine how they will work in managing live trials
Take Advantage. Clinical Process Re-engineering is a valuable consultancy offering that enables our clients to deploy and use technology effectively. By utilizing the services of Atlant Systems professionals who have analyzed multiple clinical environments, clients are able to realize tangible benefits and pragmatic value from atProtocol.